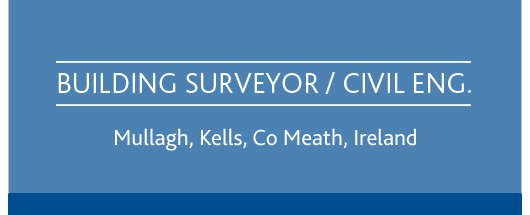 | | |
| --- | --- |
| PRIMARY CATEGORY | Engineering |
| SALARY | Unspecified |
| LOCATION | Mullagh, Kells, Country Meath, Ireland |
| CATEGORY | Engineering industry/Sector |
| TYPE OF POSITION | Full-Time |
| | |
| --- | --- |
| EDUCATION REQUIREMENT | Bachelor's degree |
| EXPERIENCE REQUIREMENT | 3-5 years |
| PROFESSIONAL TITLE REQUIREMENT | None |
| ACCREDITATION REQUIREMENT | Desirable |
| MEMBERSHIP REQUIREMENT | Desirable |
| POSTED | 16 Dec 2019 |
JOB DESCRIPTION
We have a vacancy for a full time Building Surveyor / Civil Engineer, to form part of team of engineers and look after an array of projects - examples of which are detailed on our company website. The candidate will be primarily based at our head office in Mullagh, Kells, Co. Meath, but will be expected travel to various construction sites to attend site meetings and inspections
THE CANDIDATE WILL:
Experience in design consultancy.
Excellent ability in CAD.
Clear understanding of Building Regulations.
Understanding of Fire engineering.
Ability to project manage.
Excellent IT and communication skills.
Ability to self-motivate, learn on the job and willingly takes ownership of issues.
Ability to define problems, collect data, establish facts, draw valid conclusions, and make recommendations.
Ability to devise new approaches to problems encountered.
HOW TO APPLY
Please send CV to info@BoylanEngineering.ie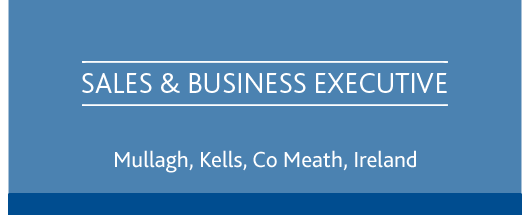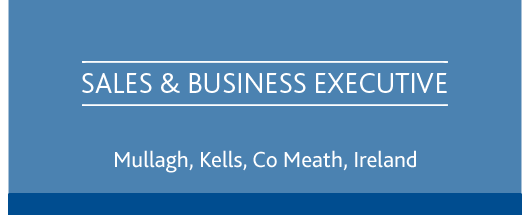 JOB DESCRIPTION
The position is full-time and office based in Mullagh, Co. Cavan. The successful candidate shall provide support to senior management team. The role involves active coordination across teams and demands exceptional inter-personal skills. The role will cover the below areas:
Sales and Business development - The successful candidate shall assist the organisations sales and growth efforts by contributing to new customer acquisition. He/she should be able to provide ideas to attract new clients and keep the senior management updated about marketplace and competitor activity.
Systems management - The candidate shall be responsible for compliance with ISO 9001 and related systems work.
Accounts - Knowledge of sage and payroll preferable.
HOW TO APPLY
Please send CV to info@BoylanEngineering.ie